U kunt uw bestelling zelf komen afhalen te Bonheiden of Kieldrecht. Echter bezorgen wij uw brandhout ook bij u thuis. Onze leveringstarieven zijn zo scherp mogelijk opgesteld en wij trachten uw levering zo spoedig mogelijk bij u thuis te leveren.
Afhaling
Per bak (leeggoed wordt aangerekend, 25- EUR/bak)
Per net
Los: bak wordt uitgekapt in een aanhangwagen
Levering
Levering gebeurt per: vrachtwagen met meeneemheftruck, camionette of camionette + remorque.
Per bak (leeggoed wordt aangerekend, 25- EUR/bak) geleverd en gelost met kooiaap.

Bakken worden leeggekapt in de container en het brandhout wordt los geleverd op de oprit.
OPMERKING bij levering: bakken worden enkel op verhard terrein geleverd met de kooiaap (niet in het gras of tuin bvb)
Leveringstarieven
U kan onze leveringstarieven hier downloaden of hieronder nakijken.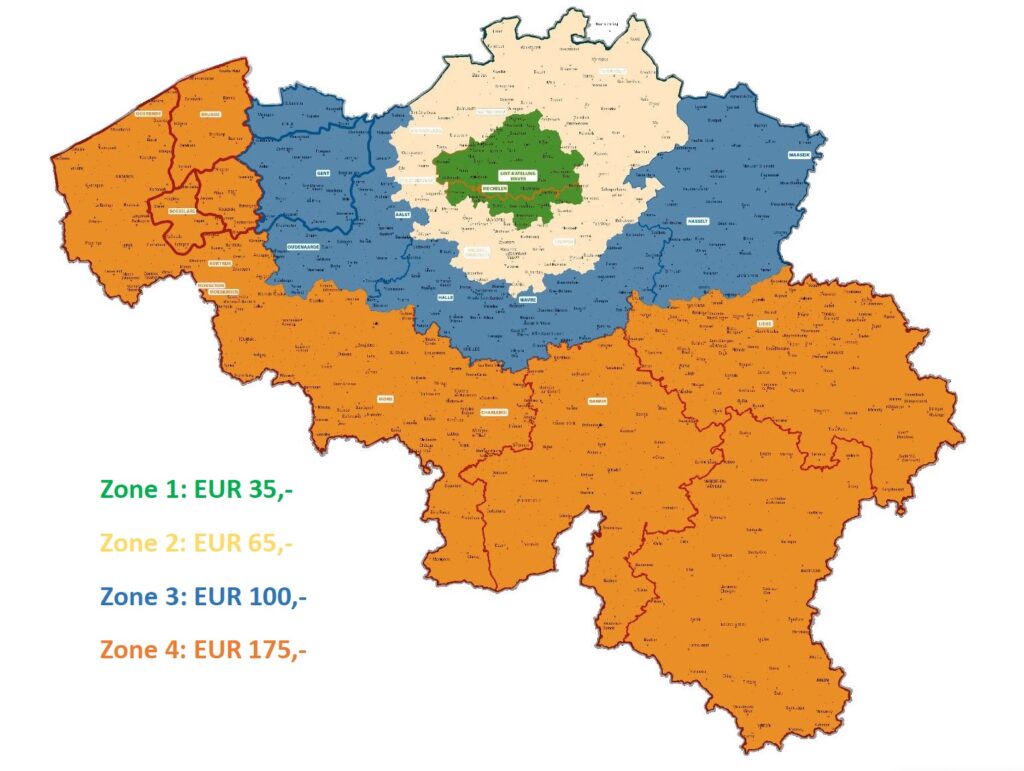 Voor leveringen buiten deze zones, kan u ons altijd mailen voor de leveringskost. Wij leveren in heel de Benelux en verder.
Levering gebeurt altijd in een straal van 5m rond het voertuig (vrachtwagen of aanhangwagen bv.) en op een verharde ondergrond. Bovenvermelde prijzen zijn exclusief btw.